COLLISION REPAIR & RESTORATION
Pride In Workmanship Since 1985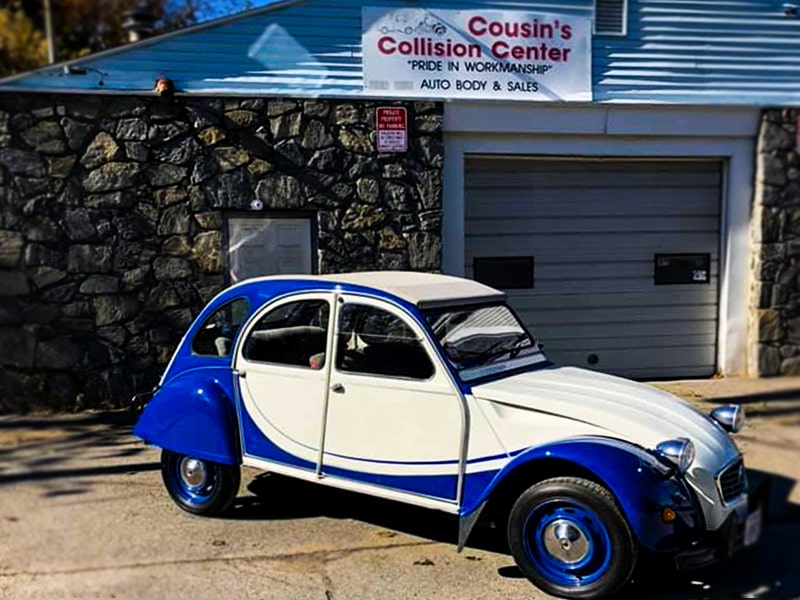 Attention To Every Detail
Cousin's Collision Center has been serving the Woonsocket, RI area for over 35 years. Our skilled team of experienced professionals perform extensive collision repair services to get you back on the road safely after an accident. We also offer specialized auto restoration, treating your classic car with care. Everything that we do at Cousin's Collision Center is in our customer's best interest, and we maintain a high standard for quality work and convenient services. Visit our About page to learn more.
SERVICING ALL MAKES & MODELS
PROFESSIONAL AUTO SERVICES
Right To Repair FAQ
We help make sure that you have all the information that you need regarding your auto insurance in the event of a claim and how to utilize your Right To Repair.
OUR GALLERY
Our gallery showcases some of our favorite projects with process photos to show where the hard work gets put in, as well as our exceptional results. View our full Gallery to see more, and follow us on social media to get regular updates from Cousin's Collision Center.
CLIENT TESTIMONIALS
"Came in to have my car touched up. Was able to get an appointment almost right away. The car came out great! I was also able to get a quote on my rear bumper plastic cover [that] has to be replaced. The quote was very fair. It was taken into consideration that it would be payed out of pocket vs. through insurance. Would definitely recommend coming here."
"I've had my 2015 Toyota Corolla fixed twice here… Each time I got it back it looked good as new. Thank you for your phenomenal service!"
"Can't recommend this place enough! Quick turnaround and great service. Can't thank the guys enough here for all their help."
"Cousins Collision Center has been repairing my vehicles since the late 1980s. Quality service, exceptional work and extremely trustworthy and reliable. I would never use anyone else to repair my vehicles."
"These guys are so easy to work with and do very impressive work! Thanks so much for making my car like new again!"
CONTACT US TODAY
Cousin's Collision Center is your prime auto location for everything from collision repair to custom paint jobs and classic car restoration. If you have any questions about our services, or if you'd like to set up an appointment, contact us today!